614-885-5588
18 N. Liberty Street
POWELL, OH 43065
TUES-SAT 11-5 pm
SUN 12-5 pm
PRIVACY POLICY:
We respect your privacy at Liberty Antique Mall and all of our related sites. We do not distribute your personal information to any third parties.
This includes not only your email address but any personal information you input during your use of the site.
We do not track or monitor any one individual's activity on the website.
COPYRIGHT:
All content included on this site, such as text, graphics, logos, icons, photos, video, products, and audio clips, digital downloads, data compilations, is the property of the Liberty Antique Mall or its content suppliers and is protected by United States and international copyright laws.
The compilation of all content on this site is the exclusive property of the Liberty Antique Mall and is protected by U.S. and international copyright laws. You may not modify, publish, transmit, participate in the transfer or sale of, reproduce, create derivative works from, distribute, perform, display, incorporate into another web site, or in any other way exploit any of the content, in whole or in part without the specific permission of the Liberty Antique Mall.
DISCLAIMER:
THE MATERIALS ON THE SITE ARE PROVIDED "AS IS" AND WITHOUT WARRANTIES OF ANY KIND, EITHER EXPRESS OR IMPLIED. TO THE FULLEST EXTENT PERMISSIBLE PURSUANT TO APPLICABLE LAW, LIBERTY ANTIQUE MALL DISCLAIMS ALL WARRANTIES, EXPRESS OR IMPLIED, INCLUDING, BUT NOT LIMITED TO, IMPLIED WARRANTIES OF MERCHANTABILITY, FITNESS FOR A PARTICULAR PURPOSE, AND NONINFRINGEMENT. RSS DOES NOT WARRANT THAT THE FUNCTIONS CONTAINED IN THE MATERIALS ON THE SITE WILL BE UNINTERRUPTED OR ERROR-FREE, THAT DEFECTS WILL BE CORRECTED, OR THAT THE SITE OR THE SERVERS THAT MAKE SUCH MATERIALS AVAILABLE ARE FREE OF VIRUSES OR OTHER HARMFUL COMPONENTS. LIBERTY ANTIQUE MALL DOES NOT WARRANT OR MAKE ANY REPRESENTATIONS REGARDING THE USE OR THE RESULTS OF THE USE OF THE MATERIALS ON THE SITE IN TERMS OF THEIR CORRECTNESS, ACCURACY, RELIABILITY, OR OTHERWISE.
LIMITED LIABILITY:
UNDER NO CIRCUMSTANCES, INCLUDING, BUT NOT LIMITED TO, NEGLIGENCE, SHALL LIBERTY ANTIQUE MALL BE LIABLE FOR ANY DIRECT, INDIRECT, INCIDENTAL, SPECIAL, OR CONSEQUENTIAL DAMAGES THAT RESULT FROM THE USE OF, OR THE INABILITY TO USE, THE SITE OR MATERIALS OR FUNCTIONS ON THE SITE, EVEN IF LIBERTY ANTIQUE MALL HAS BEEN ADVISED OF THE POSSIBILITY OF SUCH DAMAGES.
INDEMMNIFICATION:
You hereby indemnify, defend, and hold Liberty Antique Mall and its affiliates and its officers, directors, owners, agents, information providers, licensors, and licensees (collectively, the "Indemnified Parties") harmless from and against any and all liabilities and costs (including reasonable attorneys' fees) incurred by the Indemnified Parties in connection with any claim arising out of any breach by you of these terms of use or claims arising from your account. You shall use your best efforts to cooperate with Liberty Antique Mall in the defense of any claim. Liberty Antique Mall reserves the right, at its own expense, to assume the exclusive defense and control of any matter otherwise subject to indemnification by you.
THIRD-PARTY SITES:
This site contains links to other Internet sites. These links are provided solely as a convenience to you and are not endorsements of any products or services on such sites, and no information on such site has been endorsed or approved by Liberty Antique Mall. These third party sites may contain opinions and viewpoints of third parties that do not necessarily coincide with the opinions and viewpoints of Liberty Antique Mall. These third party sites may also contain demographic information. Liberty Antique Mall accepts no responsibility for your use of such demographic information.
These third-party sites may also have privacy policies different than Liberty Antique Mall's privacy policy. Liberty Antique Mall explicitly disclaims any responsibility for the accuracy, content, or availability of information found on sites that link to or from the Site. Liberty Antique Mall cannot ensure that users of this site will be satisfied with any products or services that they purchase from a third-party site that links to or from the Site or third-party content on the Site. Liberty Antique Mall does not endorse any of the merchandise, nor has it taken any steps to confirm the accuracy or reliability of, any of the information contained in such third-party sites or content. Liberty Antique Mall does not make any representations or warranties as to the security of any information (including, without limitation, credit card and other personal information) the users of this site might be requested to give any third party, and they hereby irrevocably waive any claim against Liberty Antique Mall with respect to such sites and third-party content. Liberty Antique Mall strongly encourages the users of this site to make whatever investigation they feel necessary or appropriate before proceeding with any online or offline transaction with any of these third parties.
Back to top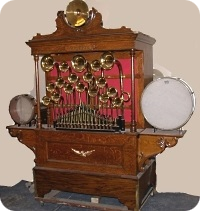 Here at Liberty Antique Mall, we specialize in a variety of unique antiques, everything from vintage advertising and music machines to jewelry and china items. The more unique and odd, the better! Since 1968 our experience in antiques and collectibles in combination with our superb reputation makes us your best buying source, so why not give us a try?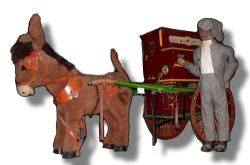 Whether you are looking to expand your collection, start your collection, or simply add some outrageous flavor to your collection, we can help. With one of the most extensive arrays of antiques, our inventory houses something for everyone. Our selection is constantly changing and growing in order to please the novice or advanced collector, as well as an investor or casual admirer of off-the-wall pieces. We also rent space for other collectors / seller providing even a stronger selection of items second to none in Central Ohio.
If it is a unique collectible or outrageous item you are looking for, chances are we have it here in our store. Take time to view our Website, or if you have any questions or inquiries, please feel free to contact us toll free at 614-885-5588. We accept Visa, MasterCard and Discover.
SELL YOUR ANTIQUES & COLLECTIBLES AND TURN THEM INTO CASH!!
We welcome inquiries from anyone interested in renting space to sell antiques and collectibles, including anything from coins and pocket knives to antique buffets and china cabinets. We have numerous dealers who started their business with us that had never been in a mall before.
We also have a number of dealers who have been in the business for many years and have space in other antique malls as well. Our booth rental rates are very reasonable, and are still the same today as they were when we opened the doors in 1968! Contact us for more details or call @ 614-855-5588

We are always interested in buying quality antiques and collectibles.... from a single item to an entire household. Please call us at 614-885-5588 if you have items to sell.
Or Email us with your inquiries.



Follow us on...