614-885-5588
18 N. Liberty Street
POWELL, OH 43065
TUES-SAT 11-5 pm
SUN 12-5 pm
Sell Your Items - We Have Rental Space Available.
Turn Your Antiques Into Cash! Why not turn your antiques and collectible items into cash. We can help you by giving you some space to sell your items in our store and in conjunction with other seller the better price your items will fetch.
Resell Your Accessories
You can sell your collectibles such as, jewelry, handbags, purses, china, etc.
Your Space!
We have several sizes of spaces available to accommodate your needs depending on what you are selling and the quantity of items you have to offer. We lease by the square foot and offer wall space that work well for smaller items, and booths that work better for furniture and larger items, or a larger display of smaller items. Many dealers will rent multiple spaces to create a larger single space or multiple spaces in different locations throughout the mall.
We also have several showcases for rent that are located in various areas of the mall. If you have smaller, more valuable items, this can either be a stand alone alternative, or an additional option to booth space. Items such as baseball cards, fishing lures, coins, and pocket knives as well as more expensive pottery, glass, and china, are usually displayed in showcases.
If you are just starting out, we make it easy for you by collecting, reporting, and paying all sales taxes, so you are not required to have a resale tax number. You also do not need any type of business license since we handle all of the sales.
You can be successful selling antiques and collectibles if you set aside enough time to maintain your booth by keeping up with current prices on merchandise, organizing your items to make them presentable, and keep your booth clean and well stocked.
Please feel free to contact us for booth rates and availability, as well as any other questions you might have. You are under no obligation whatsoever.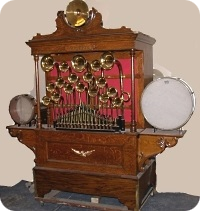 Here at Liberty Antique Mall, we specialize in a variety of unique antiques, everything from vintage advertising and music machines to jewelry and china items. The more unique and odd, the better! Since 1968 our experience in antiques and collectibles in combination with our superb reputation makes us your best buying source, so why not give us a try?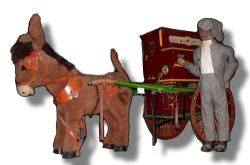 Whether you are looking to expand your collection, start your collection, or simply add some outrageous flavor to your collection, we can help. With one of the most extensive arrays of antiques, our inventory houses something for everyone. Our selection is constantly changing and growing in order to please the novice or advanced collector, as well as an investor or casual admirer of off-the-wall pieces. We also rent space for other collectors / seller providing even a stronger selection of items second to none in Central Ohio.
If it is a unique collectible or outrageous item you are looking for, chances are we have it here in our store. Take time to view our Website, or if you have any questions or inquiries, please feel free to contact us toll free at 614-885-5588. We accept Visa, MasterCard and Discover.
SELL YOUR ANTIQUES & COLLECTIBLES AND TURN THEM INTO CASH!!
We welcome inquiries from anyone interested in renting space to sell antiques and collectibles, including anything from coins and pocket knives to antique buffets and china cabinets. We have numerous dealers who started their business with us that had never been in a mall before.
We also have a number of dealers who have been in the business for many years and have space in other antique malls as well. Our booth rental rates are very reasonable, and are still the same today as they were when we opened the doors in 1968! Contact us for more details or call @ 614-855-5588

We are always interested in buying quality antiques and collectibles.... from a single item to an entire household. Please call us at 614-885-5588 if you have items to sell.
Or Email us with your inquiries.



Follow us on...